NMEA 2000 Accredited Installer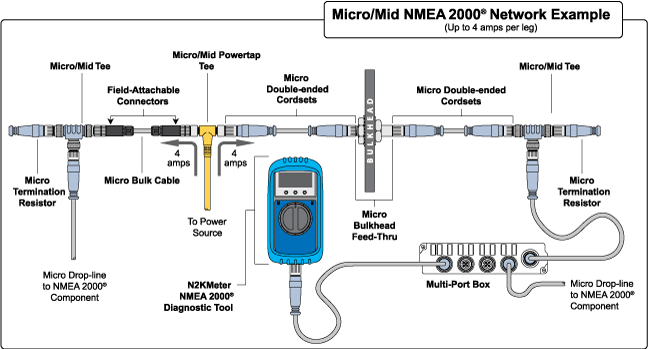 NMEA 2000 is the universal standard for Serial-Data Networking of Marine Electronic Devices.
The standard facilitates interconnection and interchangeability of digital data from marine electronic equipment thereby minimising any misunderstanding and/or confusion between equipment from the same or different manufacturers.
Equipment designed to this standard has the ability to share data, including commands and status with other compatible equipment over a single Channel.
NMEA 2000 is based on CAN (Controller Area Network), a standard used extensively in the automobile industry. CAN was designed to allow micro controllers and devices to communicate with each other within a vehicle without a host computer.
All NMEA 2000 products must be certified by NMEA.
Examples of marine electronic devices that could be included in an NMEA network are wind instruments, autopilots, AIS, depth sounders or fish finders, nautical Chart plotters, Navigation instruments, engine gauges, marine tank level sensors and GPS receivers.
Although this standard is 50 times faster than NMEA 0183, it is not intended to support high-bandwidth applications such as video, sonar or radar.